Interest in cryptocurrency has grown over the last few years. Ryan Van Wagenen from Global Private Equity has been involved since GPE made investments in products tied to the blockchain. In 2018, Van Wagenen points out that there are over 1000 cryptocurrencies with a combined market cap of more than $400 billion dollars. How is that even possible? While it represents a small portion of the global economy, cryptocurrencies continue to create a large amount of interest from the media and investors.
Cryptocurrencies offer an electronic payment system that allows people to conduct paperless transactions, which are secured with cryptography and remain completely anonymous. The direct and digital nature of cryptocurrencies allows them to circumvent middlemen like credit card companies and banks. There's no central monetary authority that controls cryptocurrencies.
Although Bitcoin has been seen as an alternative currency, the future of cryptocurrencies is still unknown. The price of Bitcoin is constantly fluctuating and some investors have started to wonder whether they can benefit from this digital currency. There are also investors who want to benefit from blockchain, the technology behind cryptocurrencies.  Blockchain logs all transactions in real time without relying on a centralized authority.  Everyone who joins the network has access to the public ledger on their computer. Blockchain validates transactions and prevents conflicts, duplication and tampering. It provides a secure and efficient way of validating and exchanging information, which could have a significant impact on the global economy.
Bitcoin, for instance, offers a number of benefits as a currency such as improved privacy, large cost reductions for transactions and independence from monetary policies implemented by a state. On the other hand, these benefits are offset by the risks presented by the volatility of Bitcoin. It is this volatility that prevents Bitcoin from being used as a currency. Its value changes so quickly and so often that it is impossible to know one's exact purchasing power over an extended period of time. Bitcoin dropped $8000 in February 2018.
Ryan Van Wagenen also mentioned that another factor that should be considered when it comes to Bitcoin is its illiquidity. Bitcoin is extremely scarce as a currency. Trading Bitcoin may have become easy, but most of it doesn't circulate in the real economy. It's not yet a widely acknowledged form of currency, so using Bitcoin to purchase things is difficult. Vendors might be unwilling to accept Bitcoin should its value drop significantly after the transaction. Some merchants are starting to accept Bitcoin, but it is unlikely to become common unless the risk of regulation disappears and it becomes less unpredictable.
Bitcoin is not recommended as a direct investment, but the advent of blockchain technology has created various opportunities that are worth considering. Blockchain eliminates foreign exchange and transaction costs, which could help improve the competitiveness of smaller consumer companies. It could also accelerate digital innovation. Some of the technology leaders in the world can't keep up with the fast-tracked speed of digital currency innovation. This could increase mergers and acquisitions as tech companies acquire innovators to quickly leverage up-and-coming technology platforms. Investment opportunities may also arise from combining of resources to mine Bitcoin or improve the processing power of the network.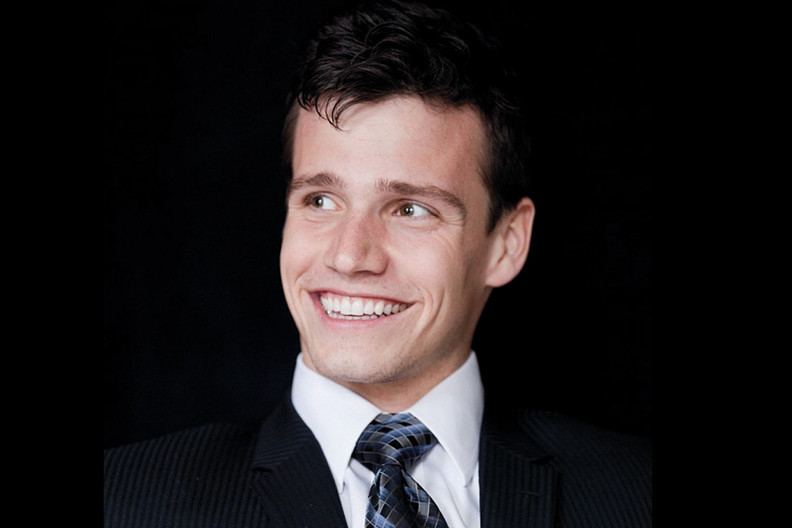 Global Private Equity.  Van Wagenen now covers the technology sector for the firm.
Ryan Van Wagenen has been with Global Private Equity nearly a decade and only in recent years has been focused on Bitcoin and other cryptocurrency.  One point of emphasis will be future government regulation and ability to transact with the currency freely across the globe.
The reduction of barriers to the global economy, trade and business growth may have an influence on currency investing and various investment opportunities in the world. The technology and financial sectors are probably the industries that will be largely affected by this change. Cryptocurrency could transform the financial sector. For now, cryptocurrencies are still in their infancy. Anyone who is interested in investing should proceed with caution. Bitcoin, while offering a number of benefits, is still very unpredictable. The same goes for other cryptocurrencies such as Ethereum. As with any new innovation, proceeding with care and investigating all possible risks can help prevent significant losses.
Ryan Van Wagenen Cryptocurrency: Bitcoin 101

The following two tabs change content below.
Jacob
Jacob Maslow is a writer and marketing specialist who began his career as a payroll manager. The same affinity for numbers that originally led him to an early career in accounting now comes in handy when it comes to understanding and working with marketing analytics. A native of New York, Maslow is now based in the Middle East, where he lives with his wife and five children and provides high-quality services to clients in a variety of industries, including the legal, medical and financial sectors.